For my architectural design course, we were tasked with designing a city inspired by a chapter from Italo Calvino's

Invisible Cities

.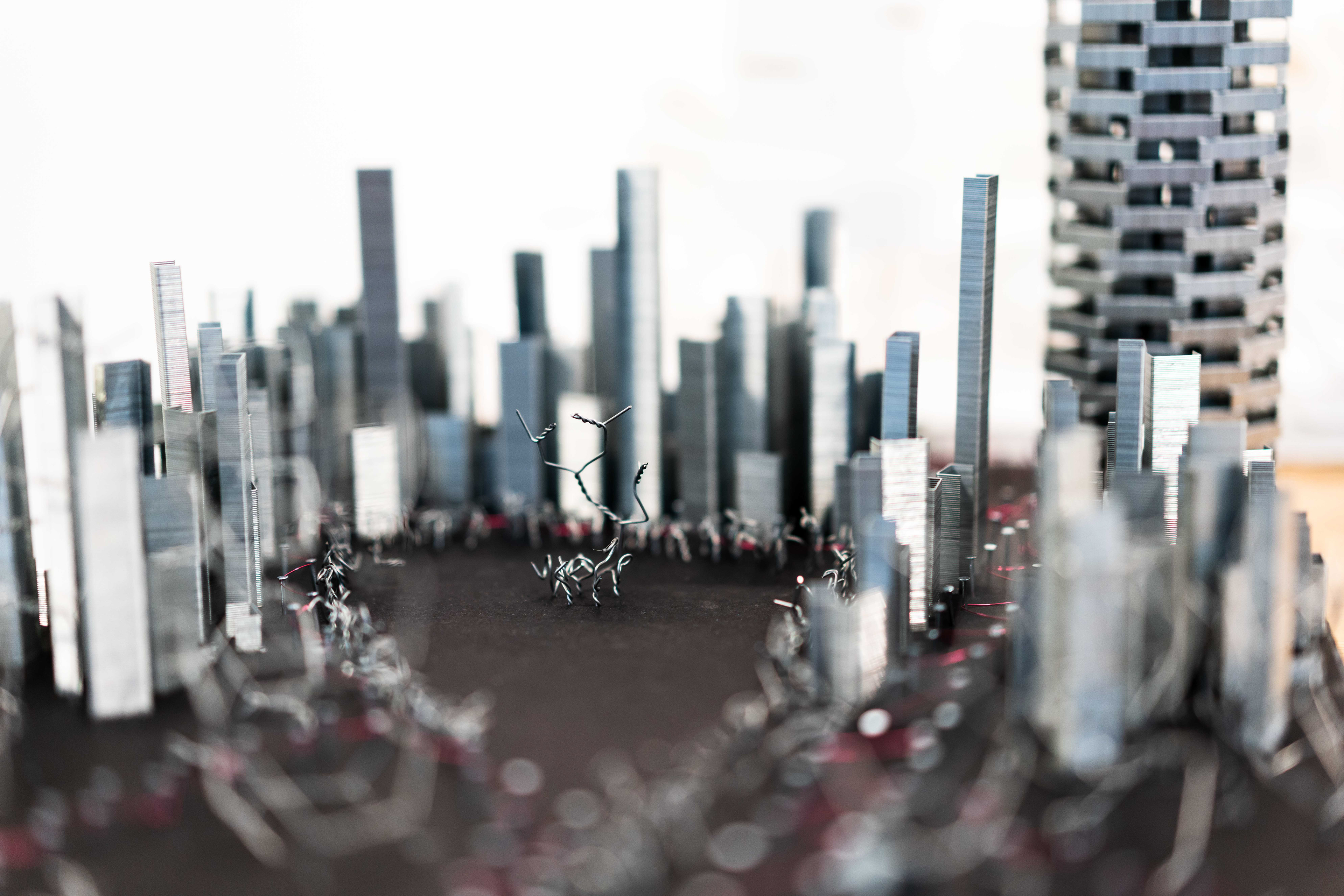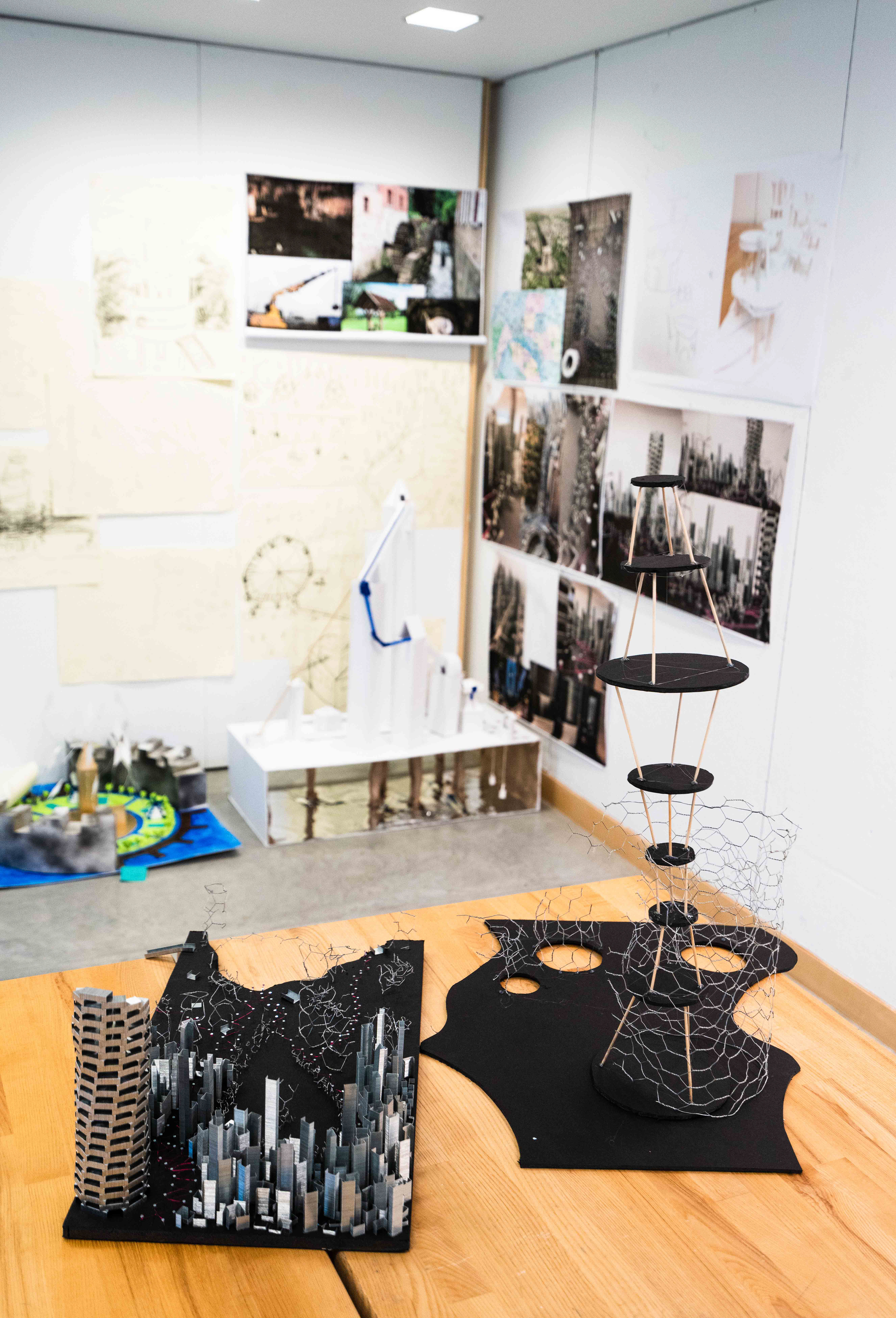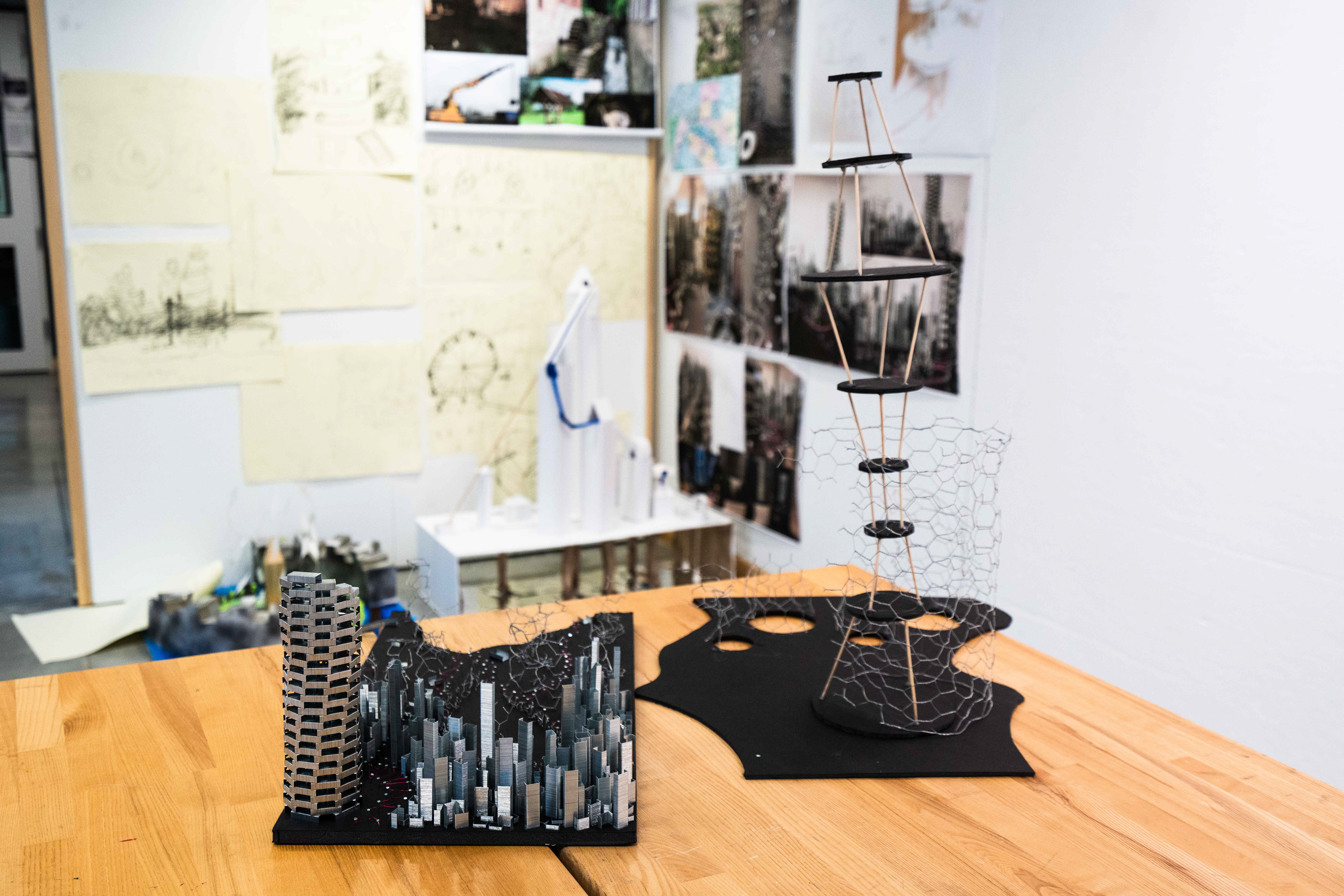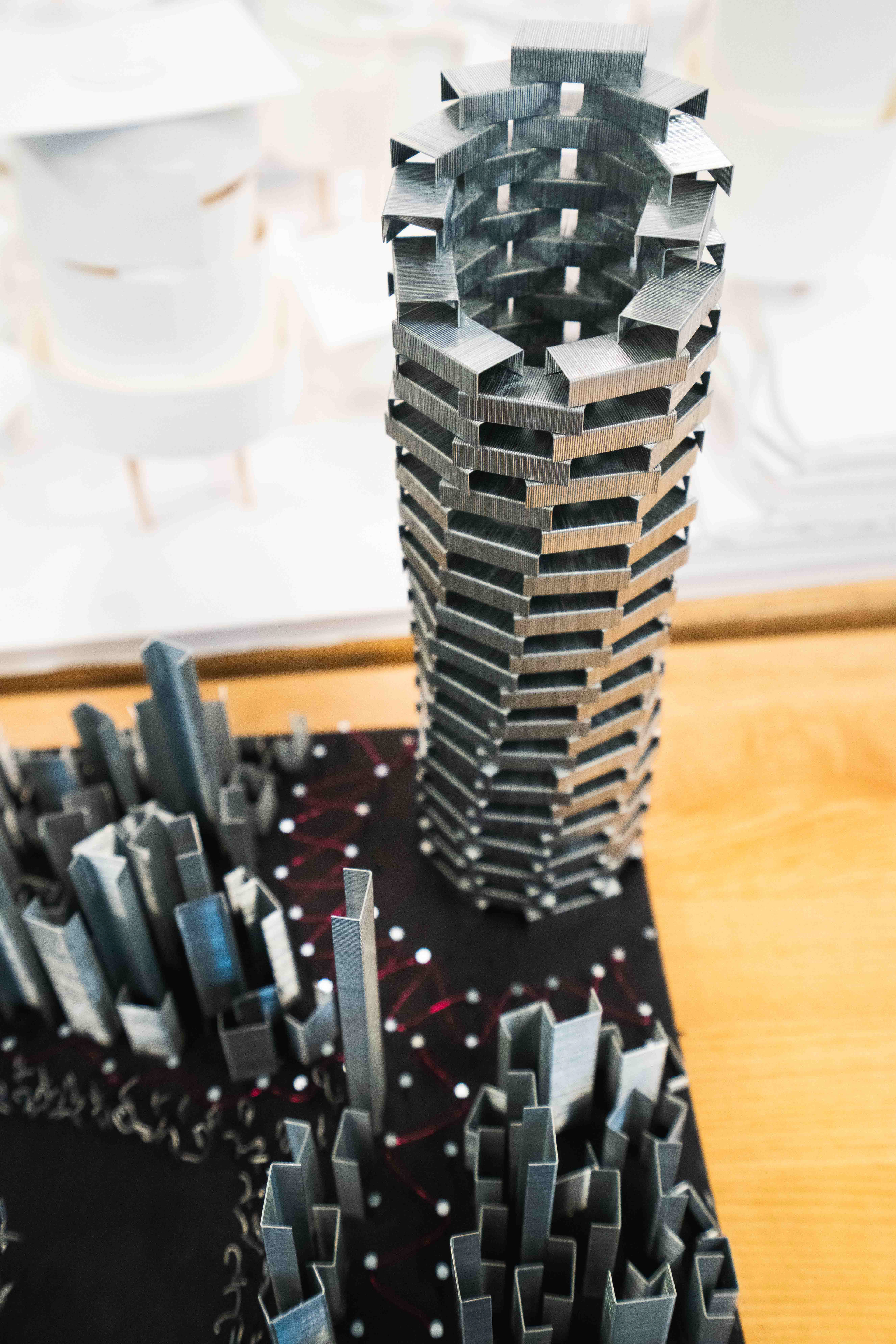 The metal building is apparent, however in order to capture the spirit of different possibilities, and what
could
have been, I built the city to slowly become more abstract and run down the further it got from the center (in this case corner). The finished model shows a quadrant of the entire city, but this cut-away shows the slow transition to disarray and lost potential.