Dartmouth is extremely lucky to have it's own organic farm, however its location off-campus makes it difficult for students to easily access the natural space. 
My architecture class was tasked with designing infrastructure (walkways, student-centers, amphitheaters, etc) that would improve student experience and incentivize them to visit the farm.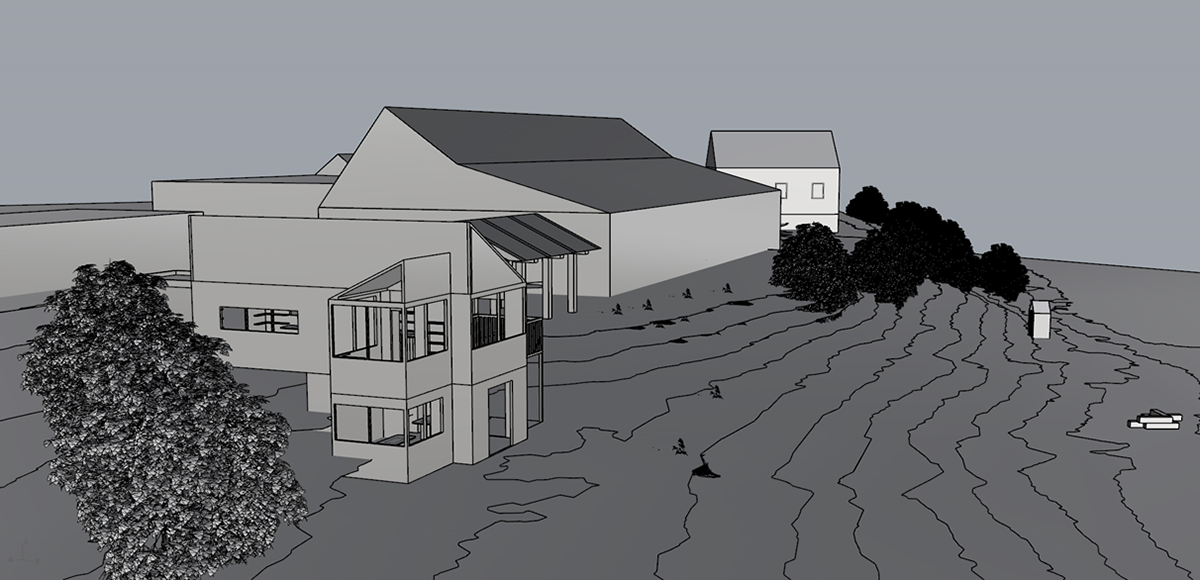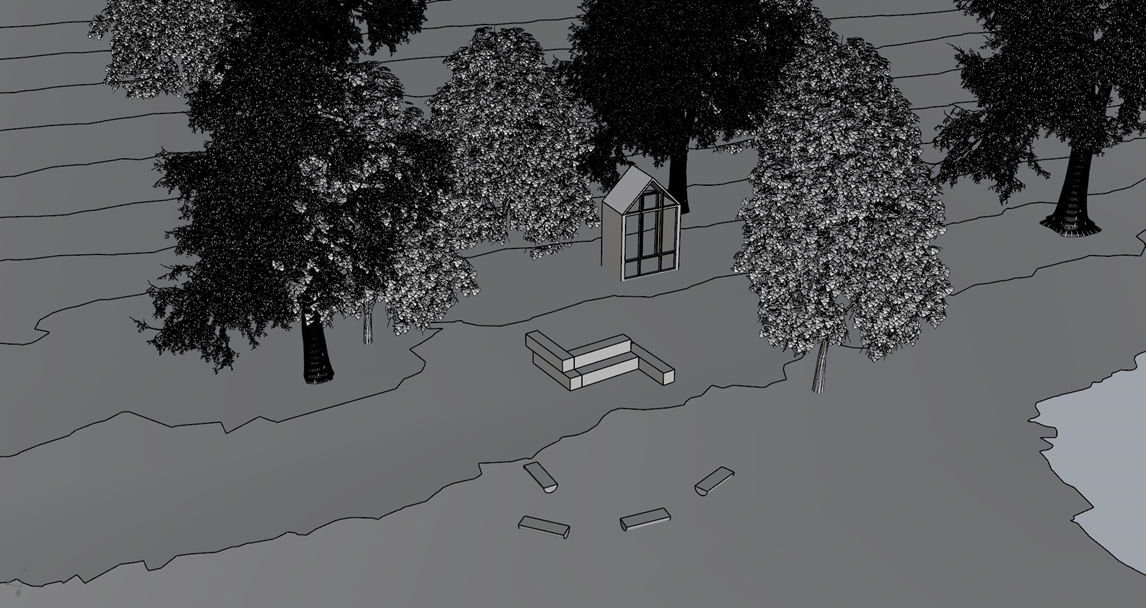 The tiny house that I designed was actually not a priority; instead it was proposing an addition to the local public transportation route that would include the organic farm as a stop. The farm was a 15 minute drive off-campus and not many students had access to cars or other transportation. Simply increasing incentive without proper means of transportation would only increase the use of personal vehicles. 
During my visits to the organic farm, I observed that students kept mostly to paved paths and only to certain areas of the organic farm. The available student spaces included a barn and a pizza pavilion that were clustered together. For students looking to do homework at the farm, the pizza pavilion was too open to the elements, while the barn was very closed off; it had few windows and the natural lighting was poor. The current infrastructure made it difficult for students to do work while enjoying the natural environment.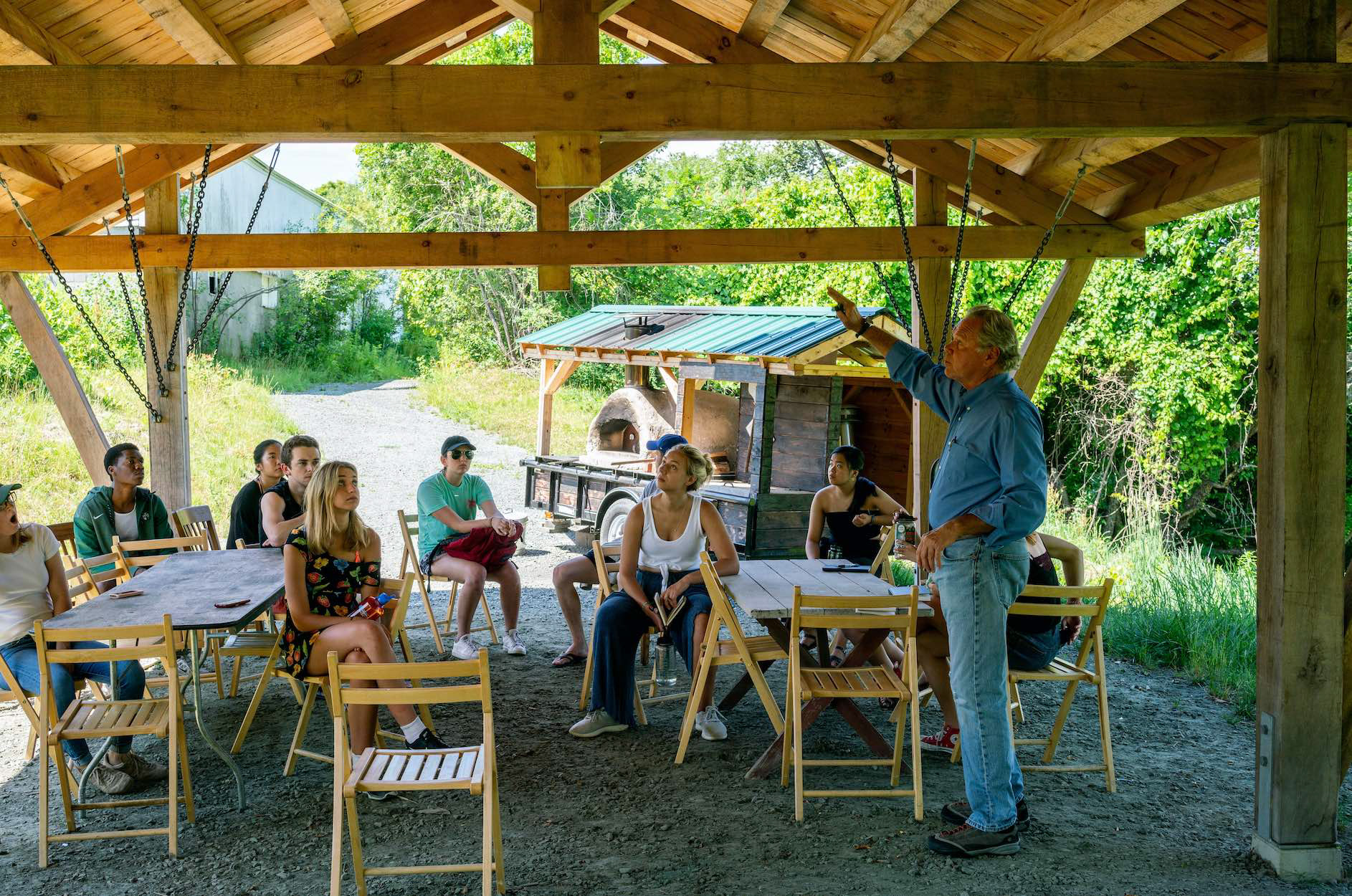 I proposed to build a tiny house that would act as a central hub for student activities, but also with small shelters scattered around the Organic Farm to act as secluded "study spaces" that would integrate both with the environment and allow the user to take in the beauty of the natural land. These small shelters would also promote exploration and open up the area. 
This tiny house would be built on an existing location: an old barn that was simply used for storage, in order to preserve the existing landscape. It would include a south-sloping roof to optimize solar gain, and also promote snow-shedding in the winter. The house itself would be made from cross-laminated timber and be prefabricated in a controlled environment, as this would allow for carbon sequestration and minimize impact on the environment, while improving design efficiency. 
The organic farm site includes a conservation area with heavy building restrictions; the only existing infrastructure was a fire pit, that skirted the restrictions because it could be cleared within 24-hours. This tempted my definition of shelter, and I wanted to create something that could also be within this zone, but also be quickly relocated.
The small shelters would be made out of recycled materials and timber, as inspired by the Rural Shed project from Auburn University. They would also feature sliding mechanisms for easy dismantling.